WELCOME
Tena koe! Thank you for visiting the Bethlehem College website. We are committed to providing Christ-centred, biblically-based education that prepares our young people for a life of effective service and leadership.
The College has remained true to this foundational vision since its humble beginning in 1988. Becoming part of the Bethlehem College family is about partnering with us in this exciting journey of faith.
OUR
PHILOSOPHY
We believe that every child is unique and created in the image of God with gifts and talents that when developed and used enable them to flourish. Our curriculum includes academic, cultural, sporting and moral pursuits, all of which are regarded as important in developing the whole person. Staff members are committed to establishing strong relationships with students, as these relationships provide the foundation for teaching, learning, discipleship, pastoral care and personal development. Children flourish in an environment that affirms life is not random but has design, meaning and purpose, with a bright future and a solid hope. The teaching and learning ethos at Bethlehem College encourages a personal faith in Jesus Christ, a strong work ethic, involvement in a wide range of college and community activities, and a life of service and leadership.
I invite your family to journey with us in pursuit of 'Excellence through Christ'.
Larne Edmeades
Principal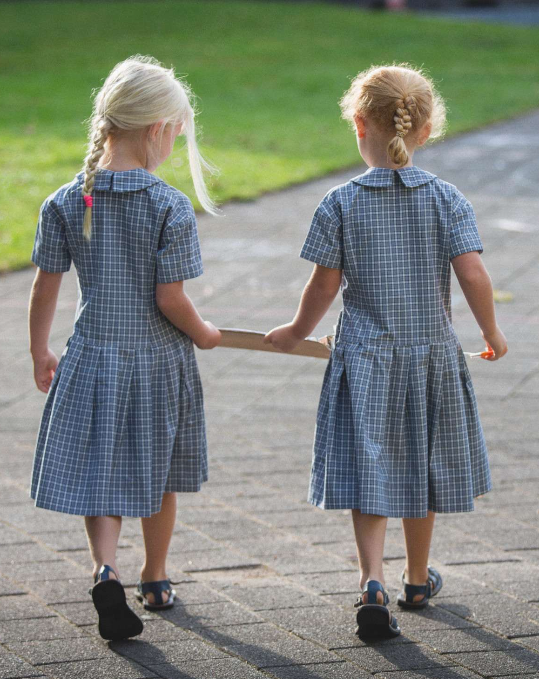 HERITAGE
At daybreak, Saturday March 10th 1988 a group of 400 volunteers assembled for three consecutive days to build A block – the beginning of Bethlehem College, planted on a 46 hectare rural property near Tauranga. The weather was atrocious, but the "quickbuild" continued with persistence and commitment.
The achievements of that weekend represented the fulfilment of a vision. Back in 1970, Graham Preston, future founding Principal of Bethlehem College, had developed a concept of establishing an independent school founded on Christian principles. 16 years later, the Christian Education Trust was formed to acquire a suitable site and to build the school.
Initially, Bethlehem College was an independent private school, but in 1999 it became a State Integrated School. Up until that time it was a pioneering school, continually growing as students matured through the primary and intermediate years. Rapid growth occurred post integration as the Secondary School became established.
In 1995 Bethlehem College arrived at year 13 graduating 25 students for the first time. By 2000 the roll was 800 with a waiting list of over 350. Today the Roll is 1680 with 80 International students.
We look back and thank God for His provision and faithfulness, and we look ahead with faith and a determination to be obedient, whatever God is calling us to do.
The Lord's kindness never fails. Deep in our hearts we say "The Lord is all I need, I can depend on Him." Lamentations 3:22-24