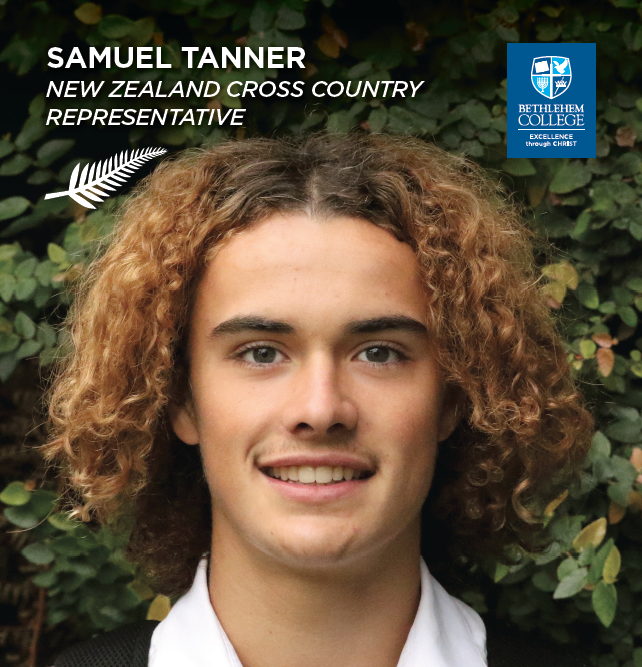 Samuel Tanner
Samuel Tanner is an outstanding athlete who is one of New Zealand's most talented middle distance and Cross Country runners. He works really hard at his craft and understands how important training, nutrition, recovery and discipline are.
Sam's favourite sporting experience was winning the National Cross Country race because he came across the line knowing he was the underdog and he had proved a worthy and talented competitor. He said a lot of those feelings were related to the satisfaction of knowing that all of his hard work had paid off and that he had remained healthy and achieved a long held goal.
Sam's times for various races stand as follows:
800m - 1minute 52 seconds, 1500m - 3minutes 48.7 seconds, 3000m - 8minutes 22 seconds.
Sam's achievements are impressive and include being the New Zealand U18 6km road race champion, National Secondary School Cross Country Champion and the U20 Road Race national champion. He recently added the U20 men's 1500m to his list of achievements and has been selected to race for New Zealand in Paris and to compete as part of the New Zealand team in Finland later on in the year.
Sam loves to eat Subway and baby food as part of his pre – race diet and his favourite subjects are Music and Sports Science.
Sam's favourite bible verse is:
I can do all things through Christ who strengthens me. Philippians 4:13
Sam's bright and positive can do attitude and his continual willingness to not only strive hard for his own success but also to encourage others is admirable. He is quick to congratulate others and offers advice if they seek it.