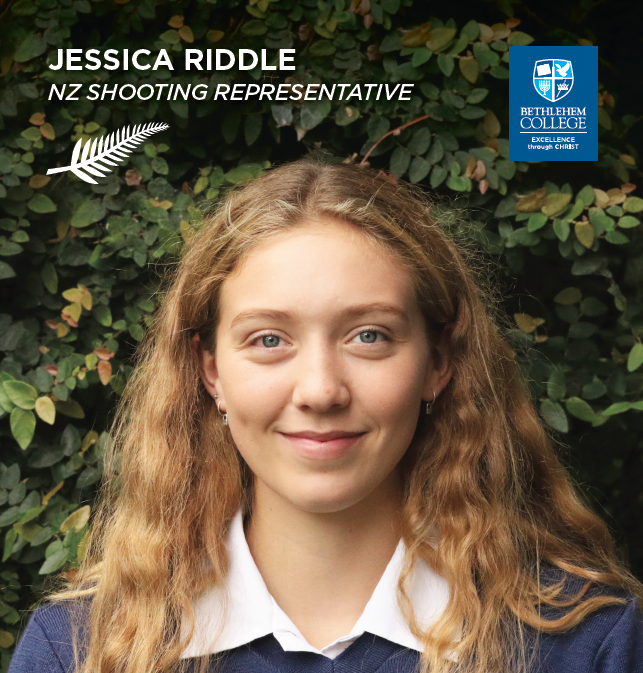 NZ Shooting Representative
Jessica is a Year 11 student in Scott House, who was named Best All Round Sportsperson at last years Sports Prizegiving. She was part of the Senior A Netball Team, Senior A Volleyball Team and represents New Zealand in Air Rifle Shooting.
Jessica's list of Shooting achievements are long and distinguished; She is a member of the Ladies Smallbore Rifle Shooting team, part of the New Zealand Junior Smallbore Shooting Team and was the North Island ladies Air Rifle champion last year.
Jessica represented New Zealand in 2017 at a tournament in Australia as part of the Youth Olympic Qualification match.
She was also part of the Open Ladies New Zealand Air Rifle Team who competed in the Oceania shooting competition against Australia last year.
Jessica hopes to compete in another international Air Rifle competition and make the Youth Olympics team for Air Rifle. Her favourite sporting experience was competing internationally and being competitive despite being one of the youngest shooters there.
To relax, Jessica watches her favourite movie; 10 things I hate about you and makes sure she doesn't eat anything with sugar in it prior to a competition.
Jessica is a promising athlete who has a calm, positive and competitive attitude towards her sport. She is eager to learn and takes advice well from both her peers and adults. She works effectively in a team and is willing to work hard to achieve success.