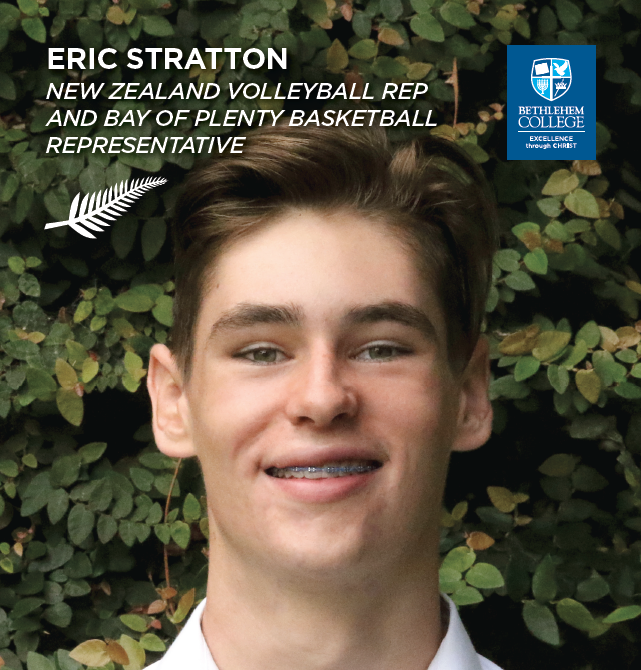 NZ Volleyball representative
Eric is in Year 13 and is a talented Basketball and Volleyball Player whose favourite sporting experience was attending the interclub National Volleyball Championships in Wellington last year. The aspect that he really appreciated was the positive team culture. This great team culture allowed him to learn a great deal on and off the court. He found the elite level really challenging, especially because everyone he played with and against was older and more experienced than he was.
He describes his greatest sporting achievements as gaining 3rd place in the U19 New Zealand Beach Volleyball tour in California and 2nd place in the U17 National Interprovincial Volleyball Championships for the Bay of Plenty. He is also part of the Representative Bay of Plenty Basketball team.
Eric's favourite pre-match meal is eggs on toast and the song that helps to motivate him and get him ready for a game is O.G by Troyboi. He loves the movie Men in Black III, his favourite subject is Economics and he belongs to Aylward House.
His goals for 2018 include being part of the Junior Men's National Indoor Volleyball Team and finding a scholarship to play College Basketball in America.
Eric is a committed sportsperson who possesses the skills and aptitude to excel in sport both in his age group and at a senior Level in Basketball and Volleyball.