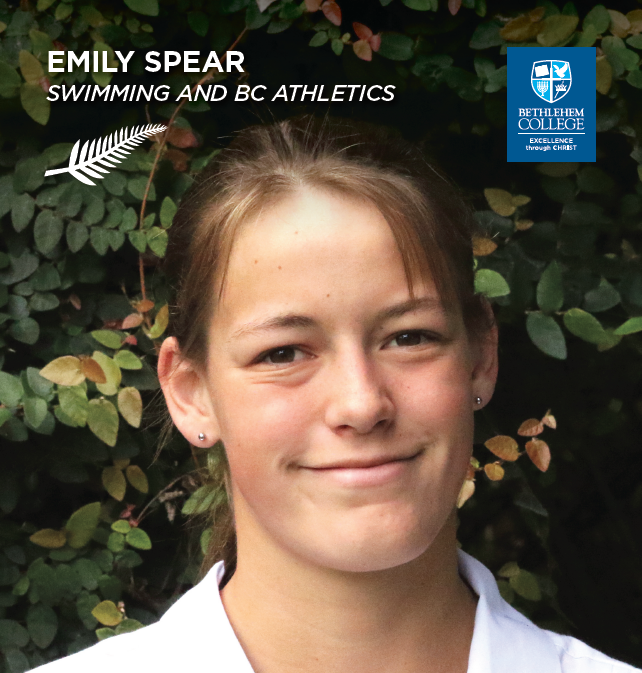 NZ SWIMMING REPRESENTATIVE
Emily is in Year 10 and she has excelled in Long Course Swimming for some time. Her favourite sporting experience was representing the Central AquaKnights Swimming Club in an international competition in Australia. The chance to swim with a great team, make new friends in a fantastic city with superb facilities was a memory she treasures.
Emily's long list of prominent achievements started when she was in Year 7. She won the 200m freestyle in the very competitive AIMS Games. A year later she became the New Zealand National 400m champion for her age group. In 2017 she became the National U15 Open Water 10km Champion and came 3rd in the 5km discipline. This year she has retained her U 15 10km Open Water Champion title and is also the Hinemoa 2km Open Water Female Champion.
Emily loves eating pasta and meatballs before a race and her workout song is; Whatever it Takes. Her favourite movies are Mamma Mia and Guardians of the Galaxy, her favourite subject is PE and her favourite quote is
"When I feel tired, I just think about how great I will feel once I finally reach my goal" – Michael Phelps. Her big goal for 2018 goals to is place in the top 3 in the Fiji Ocean Swim Series.