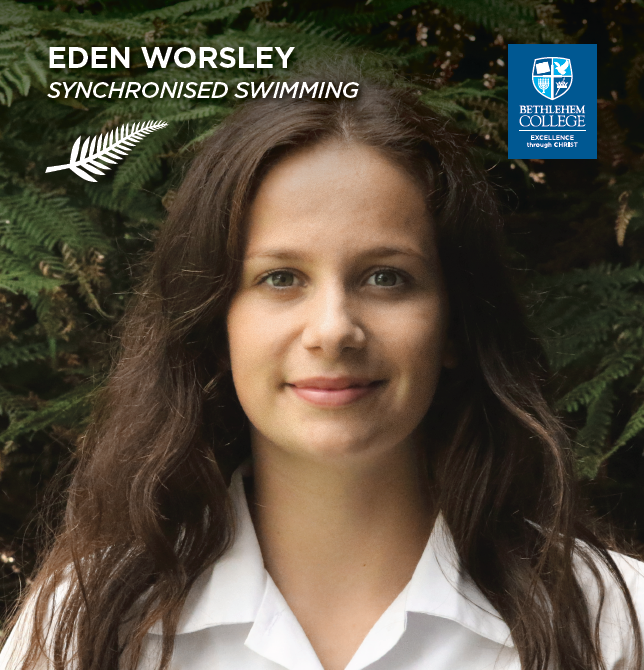 NZ Synchronised Swimming REPRESENTATIVE
Eden is in Year 12 and is a proud Scott house member whose achievements in Synchronised Swimming are long and distinguished. Her favourite sporting experience has been competing in overseas competitions as the atmosphere is just so different and challenging. Being in a different country adds to the pressure but also the excitement.
Her recent sporting achievements include winning Gold at Nationals for three events and Silver for one event. Taking a New Zealand team to the Oceania competition in 2016 and placing third in two events was a real highlight for her. For the past two to three years, Eden's club, Tauranga Synchro has been the top club at nationals. She has represented New Zealand at the 2017 Singapore National Championships where she came first in the U18 duet and second in the team combination.
Her favourite subjects are Drama and English and if she could pick her favourite colours, they would be lime green and purple! Eden loves to sit down and watch comedy movies when she has the chance. Her favourite quote is
"All the strength you need to achieve anything is within you." and "Live a life that is a story worth telling".
Her 2018 goals for include taking a team to Argentina in November to compete at the Argentina Open for New Zealand.