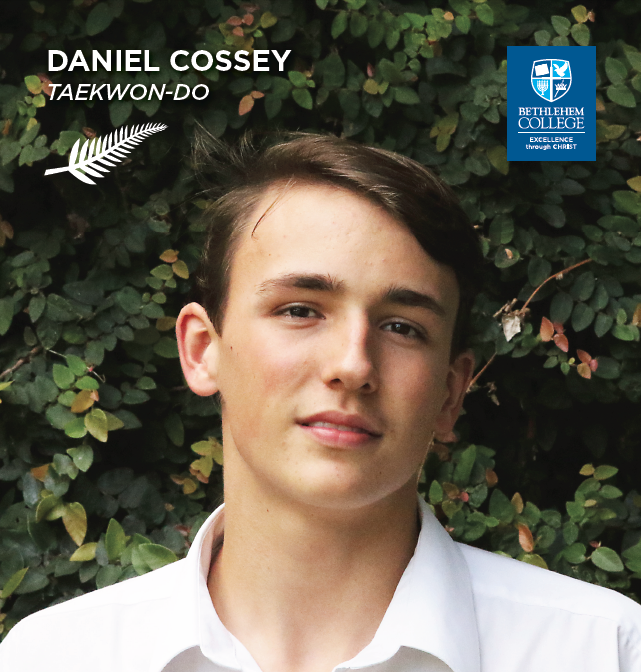 NZ TAEKWON-Do Representative
Daniel is in his last year at Bethlehem College and is a Black Belt in his chosen sport of TaeKwon Do. It has taken a lot of hard work and dedication to his sport to achieve this significant milestone. Daniel's favourite sporting experience was attending the World Championships in Ireland last year. He mentioned that the atmosphere was incredible with a huge amount of athletes there who performed to such a high standard and he thought it had been a real honour to be there.
Some of Daniel's notable sporting achievements include having a 1st dan blackbelt. He has also received a Silver at Nationals in breaking special technique and sparring and made the NZ team. He won a Gold medal at the World Championships along with a six person team in special technique and fifth place in individual special technique.
Daniel belongs to Hudson Taylor house. He loves watching the marvel movies, his favourite bible verse is Matthew 10:28 and his favourite subject at school is Christian Studies.
His 2018 goals include getting a medal in an individual event at the 2018 World Cup and getting his 2nd dan blackbelt.
Daniel has achieved a great deal in a short time with his chosen sport. His work ethic to train and fight is admirable and he continues to perform on both the National and World stage.