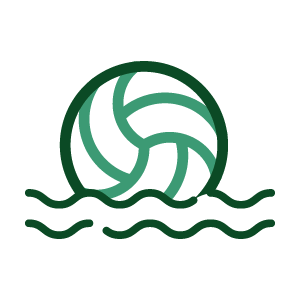 Availability:
Yr: 7, Yr: 8, Yr: 9, Yr: 10, Yr: 11, Yr: 12, Yr: 13
Water Polo registrations are now CLOSED for Term 4 2019.
Term 4 2019 waterpolo is for year 7 - 10 students.



Intermediate Water Polo (Years 7 - 8)
Venue: Toi Ohomai Pool
Teams play Tuesday nights
Secondary Water Polo (Years 9-10)
Venue: Baywave Aquatic Centre and Toi Ohomai (further information tbc)
Teams play Thursday nights
For more information regarding Tauranga Water Polo, draws etc please click
here
.
Subs for term 4 2019
Fees will be charged against student accounts once players are placed in a team. If players then decide to withdraw after being placed in a team they will still be liable for full payment.
Subs will be approx $100 per player depending on player numbers, team entry fee and number of practices. This approx amount is based on 2018 fees and subject to change by organisers.
We welcome new players, however, there is a requirement that new players have a good standard of swim fitness as players are unable to touch the bottom of the pool and are required to swim continuously for each 5 minute quarter.
Please contact either Mark Edgecome [email protected] or the Sports Office 07 579 1819 if you have any questions.
---
Terms and Conditions