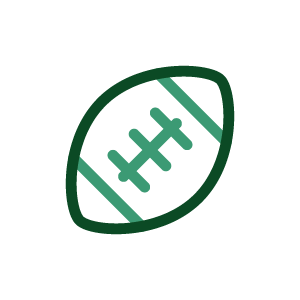 Availability:
Yr: 3, Yr: 4, Yr: 5, Yr: 6
RIPPA RUGBY registration are now closed.
Tuesdays – Otumoetai- Fergusson Park, Matua; 5th March – 9th April
First round (Year 1&2s) will kick off at 4pm, last round starting no later than 5:30pm
YEAR 1-6: Rippa Rugby
Equipment: All equipment is supplied by the BOP Rugby Union, we will NOT have Bibs- please bring your own if you are playing a team from your school.
Referees: All referees will be provided by the BOPRU Rugby Union. If you would like to be a referee please contact Pat Rae (Referee Manager) at [email protected]
Team Size:
Year 1&2: This grade will be played with 5 players on the field at all times on a reduced field size (half a regular field). This is due to the success we had with reduced field size and player numbers in our JMC rugby in 2018. Please have no more than 7 players within each team.
Year 3-6:
All Rippa/Quick Rip Year 3-6 is played with 7 players on the field with up to 3 substitutes that can rotate in at any time.
Mixed Grade: 1 Girl on the field at all times. There is no requirement to have girls in the Year 1&2 grade however please continue to promote the sport across all genders.
---
Terms and Conditions
Registration is currently closed.