LANGUAGE LEVELS
Classes at Bethlehem College are taught in English. That means it's important your child can cope with the demands of studying language rich subjects, like English and History.
As part of the application process, we test the language levels of all prospective students. To gain entry to Bethlehem College Secondary, your child will need to speak and understand a reasonable level of the English language.
ACADEMIC QUALIFICATIONS
Once accepted to Bethlehem College, we encourage students to prepare for the National Certificate of Educational Achievement (NCEA), which is the national qualification system for New Zealand's senior secondary school students.
You can find out more about NCEA and our country's educational qualifications on the New Zealand Qualifications Authority (NZQA) website.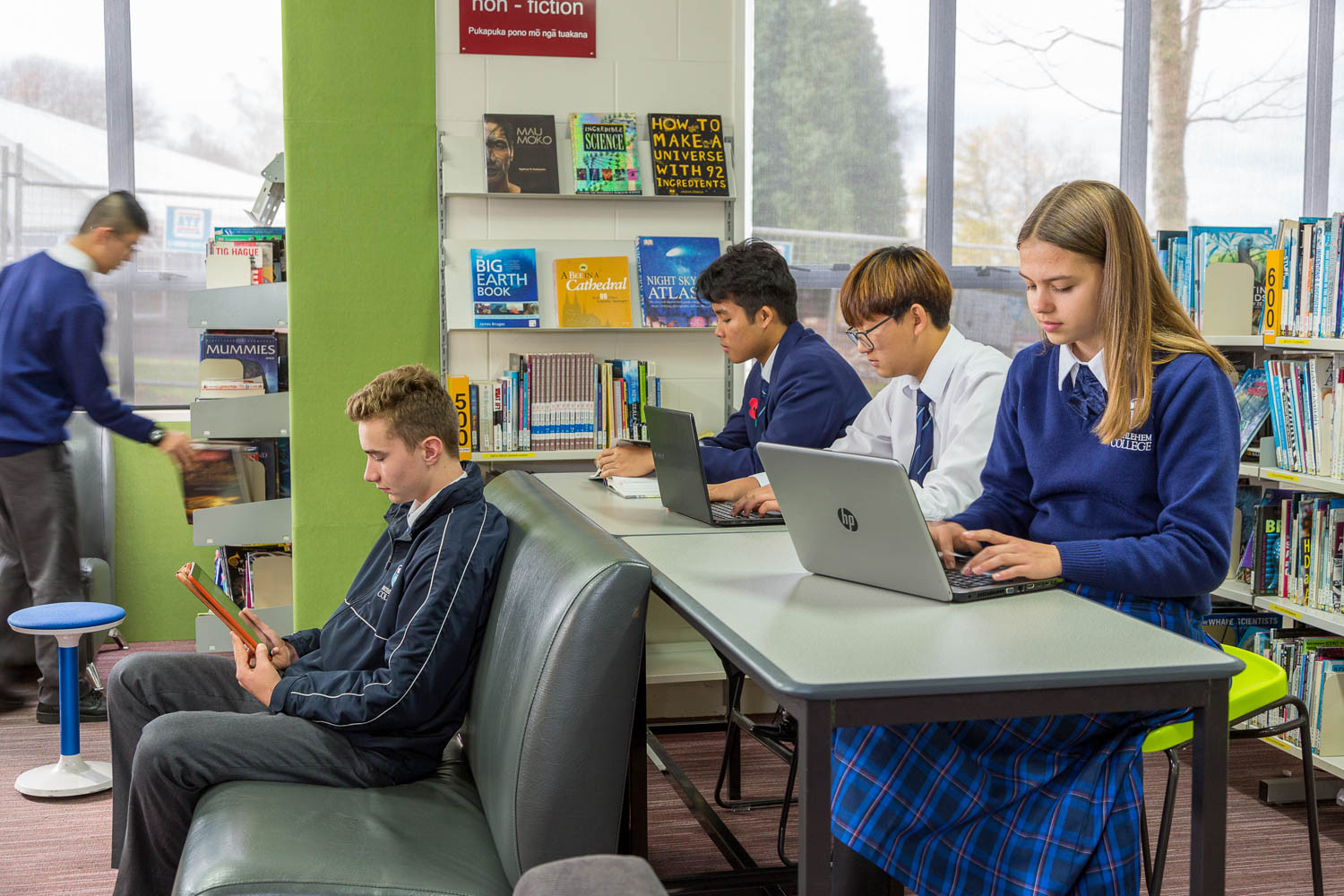 CHOOSING SUBJECTS
Our Academic Dean, Esther Blears, will be available to help students choose the right subjects for their academic goals.
---
TERTIARY
STUDY
We love seeing our students continue on into tertiary education, so we offer NCEA Level 2 University Entrance literacy, as part of the Year 13 International course.
Many of our international students enrol with the intention of continuing their studies at a tertiary level. We support this by helping with course planning and ongoing academic support to ensure students have the best opportunity for admission into their chosen tertiary programmes.
---
ACADEMIC
REPORTS
We keep you informed. Academic reports are completed in Terms 2 and 4. Copies of these reports are forwarded to parents and /or agents.
International Year 7-13 students also receive additional progress reports in Term 1.
---
WHAT'S THE BASIC ACADEMIC PROGRAMME FOR STUDENTS?
For a full breakdown of the academic programme we offer, please have a look at the Course Handbooks.
I love Bethlehem College International. The students are funny, helpful and kind. The teachers are as well. I like how teachers and students all talk to me even though I can't speak English.
Miku, Japan