ENJOY THE
BEST OF KIWI
HOSPITALITY
Any student not living with a parent or guardian will be placed with a local family - giving them a genuine New Zealand experience, and a warm Kiwi welcome.
The safety and wellbeing of your child is our number one priority. That's why each host family is carefully chosen, interviewed, vetted by the New Zealand Police, and then monitored by our International team.
---
MEET SOME
OF OUR PAST
HOMESTAY FAMILIES
We've enjoyed being part of the hosting experience offered by Bethlehem College. It's been great getting a chance to learn about another culture and have the opportunity to introduce someone to our Kiwi way of life. We've felt well supported by Bethlehem College and would recommend anyone interested in being a host, to give it a go. It's a lot of fun and very rewarding.
Aaron and Sarah More, host family for Yu Makane
INTERESTED IN BECOMING A HOST FAMILY?
We're always looking for friendly families to give our International Students a place to call home. If that sounds like you, we'd love to hear from you. Contact our International team, to find out more and start the process of becoming a Bethlehem College homestay family.
We feel really supported in our role as host parents by the committed staff at Bethlehem College International and are amazed by the level of care and opportunities given to the students. We realise that regardless of what country the students have come from they are looking for the same things as our teenagers - love, acceptance, belonging, and to make sense of this world.
From the Greenway whanau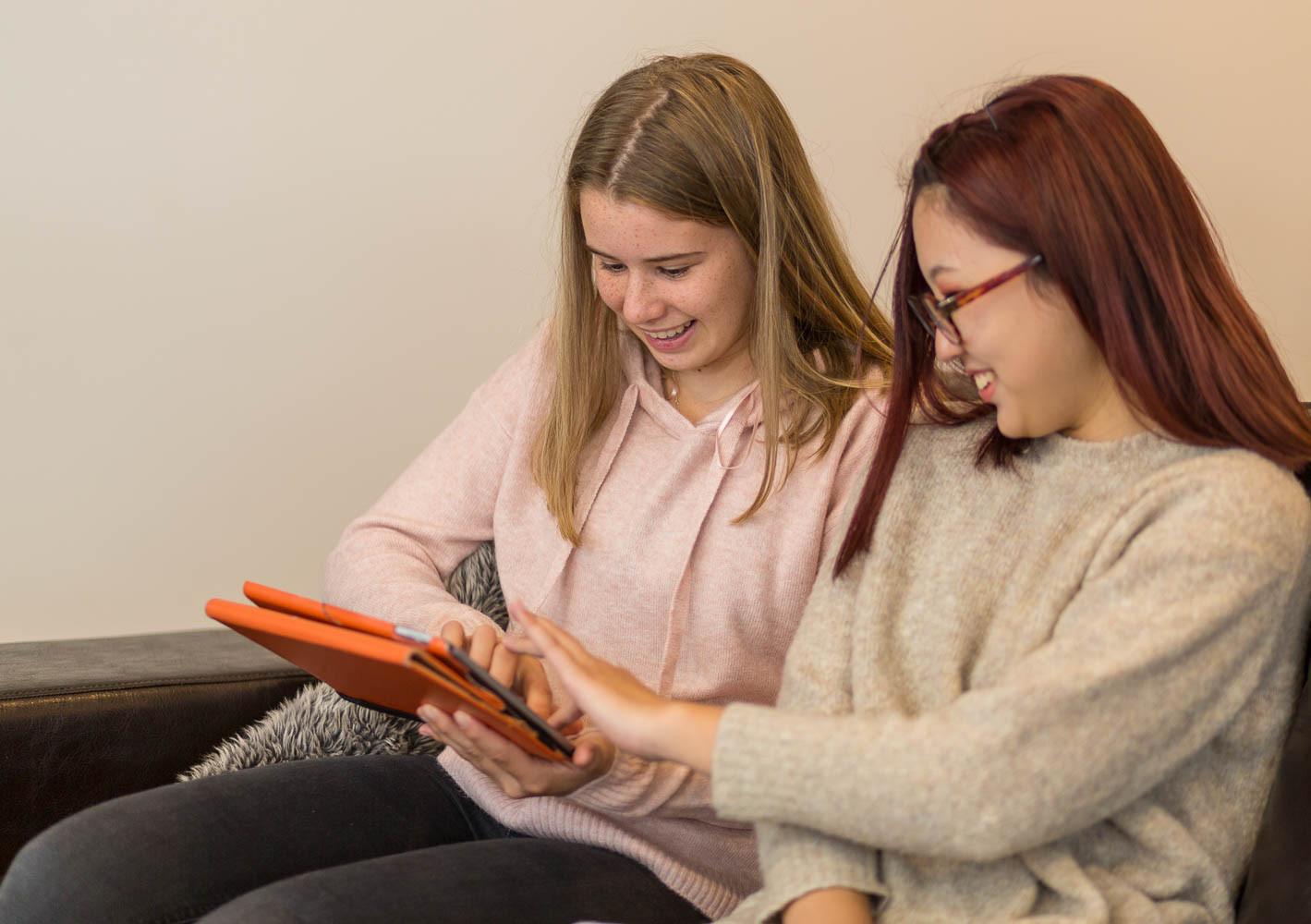 I love Bethlehem College International. The students are funny, helpful and kind. The teachers are as well. I like how teachers and students all talk to me even though I can't speak English.
Miku, Japan