WELCOME
At Bethlehem College, we believe in clear communication and straightforward systems. That way, we can work together to make sure your child enjoys their time with us, safely and responsibly.
---
HOW MUCH WILL IT COST FOR MY CHILD TO ATTEND BETHLEHEM COLLEGE?
Click below to see our fees for this year, and the next.
2019
FEE
SCHEDULE
Fees
Description
$NZ
APPLICATION FEE
PAID BY ALL STUDENTS ENROLLING FOR THE FIRST TIME (NON-REFUNDABLE)
$500.00
COURSE FEES - FULL SCHOOL YEAR
APPLICATION FEE
ADMINISTRATION, PASTORAL CARE, RESOURCES AND STUDENT SERVICE FEE
$2,400.00
Tuition Fee
ADDITIONAL SIBLINGS - 50% DISCOUNT OFF APPLICABLE ADMIN FEE PRIMARY ADMIN FEE - $2,000.00
FOUR TERMS
$14,400.00

TOTAL

$16,800.00
TERM PLACEMENTS (UP TO THREE TERMS)
ADMINISTRATION FEE
PER TERM
$600.00
TUITION
PER TERM
$3,700.00
HOMESTAY FEES
HOMESTAY
$260.00 PER WEEK

46 WEEKS


THE STUDENT WILL HAVE A ROOM OF THEIR OWN.
THIS IS FOR FULL BOARD INCLUDING 3 MEALS EACH
DAY (A PREPARED LUNCH ON SCHOOL DAYS.)
$11,960.00
RELOCATION
FEE IF A STUDENT REQUIRES MORE THAN ONE CHANGE OF HOMESTAY
$260.00
PERSONAL LIVING EXPENSES
INSURANCE
APPROXIMATE COST PER YEAR WITH THE UNI-CARE NZ STUDENT PLAN*
$582.55
TRANSPORT -
FEE SHUTTLE (DOOR TO DOOR SERVICE AUCKLAND AIRPORT/TAURANGA)*
$99.00 ONE WAY
$188.00 RETURN
POCKET MONEY
MAXIMUM $50.00

PER WEEK

$2,300.00 PER YEAR
ADDITIONAL EXPENSES

ESTIMATION OF $1,000.00 PER TERM

THESE VARY ACCORDING TO THE STUDENT AND ARE NOT COVERED IN THE TUITION FEE.

THESE MAY INCLUDE:
BAY HOPPER BUS
$1.60 PER TRIP WITH A SMART RIDE CARD* $600+
CAMPS (SUMMER &WINTER - EACH) $185 - $500
CLASS TRIPS OUT OF SCHOOL $150 - $395
ENTRY FEES TO EXTERNAL EXAMS - NCEA/IELTS/SAT $385+
ID CARD & PRINTING $30
OUT OF SCHOOL/PRIVATE TUITION $40+ PER HOUR
SPORT/CLUB FEES $100 - $1,000
SUBJECT FEES (WHERE MATERIALS ARE REQUIRED) $90 - $150
TELEPHONE/INTERNET CHARGES - PER MONTH $10 - $50
UNIFORM $400 - $800
VISA RENEWAL $350
ALL FEES ARE QUOTED IN NEW ZEALAND DOLLARS AND INCLUDE GOODS AND SERVICES TAX (GST)
*THESE SERVICES ARE DELIVERED BY EXTERNAL PROVIDERS AND MAY BE SUBJECT TO CHANGE WITHOUT PRIOR NOTICE
2020
FEE
SCHEDULE
Fees
Description
$NZ
APPLICATION FEE
PAID BY ALL STUDENTS ENROLLING FOR THE FIRST TIME (NON-REFUNDABLE)
$500.00
COURSE FEES - FULL SCHOOL YEAR
ADMINISTRATION FEE
ADMINISTRATION, PASTORAL CARE, RESOURCES AND STUDENT SERVICE FEE
$2,400.00
ADDITIONAL SIBLINGS - 50% DISCOUNT OFF APPLICABLE ADMIN FEE PRIMARY ADMIN FEE - $2,000.00
Tuition Fee
FOUR TERMS
$14,400.00

TOTAL

$16,800.00
TERM PLACEMENTS (UP TO THREE TERMS)
ADMINISTRATION FEE
PER TERM
$600.00
TUITION
PER TERM
$3,700.00
HOMESTAY FEES
HOMESTAY
$265.00 PER WEEK

46 WEEKS


THE STUDENT WILL HAVE A ROOM OF THEIR OWN.
THIS IS FOR FULL BOARD INCLUDING 3 MEALS EACH
DAY (A PREPARED LUNCH ON SCHOOL DAYS.)
$12,190.00
RELOCATION
FEE IF A STUDENT REQUIRES MORE THAN ONE CHANGE OF HOMESTAY
$265.00
PERSONAL LIVING EXPENSES
INSURANCE
APPROXIMATE COST PER YEAR WITH THE UNI-CARE NZ STUDENT PLAN*
$582.55
TRANSPORT -
FEE SHUTTLE (DOOR TO DOOR SERVICE AUCKLAND AIRPORT/TAURANGA)*

each way

$100.00
POCKET MONEY
MAXIMUM $50.00 per week

PER YEAR

$2,300.00
ADDITIONAL EXPENSES

ESTIMATION OF $1,000.00 PER TERM per year

THESE VARY ACCORDING TO THE STUDENT AND ARE NOT COVERED IN THE TUITION FEE.

THESE MAY INCLUDE:
BAY HOPPER BUS
$1.60 PER TRIP WITH A SMART RIDE CARD* $600+
CAMPS (SUMMER &WINTER - EACH) $185 - $500
CLASS TRIPS OUT OF SCHOOL $150 - $395
ENTRY FEES TO EXTERNAL EXAMS - NCEA/IELTS/SAT $385+
ID CARD & PRINTING $30
OUT OF SCHOOL/PRIVATE TUITION $40+ PER HOUR
SPORT/CLUB FEES $100 - $1,000
SUBJECT FEES (WHERE MATERIALS ARE REQUIRED) $90 - $150
TELEPHONE/INTERNET CHARGES - PER MONTH $10 - $50
UNIFORM $400 - $800
VISA RENEWAL $350

$4,000.00
ALL FEES ARE QUOTED IN NEW ZEALAND DOLLARS AND INCLUDE GOODS AND SERVICES TAX (GST)
*THESE SERVICES ARE DELIVERED BY EXTERNAL PROVIDERS AND MAY BE SUBJECT TO CHANGE WITHOUT PRIOR NOTICE
SOME
COMMON
QUESTIONS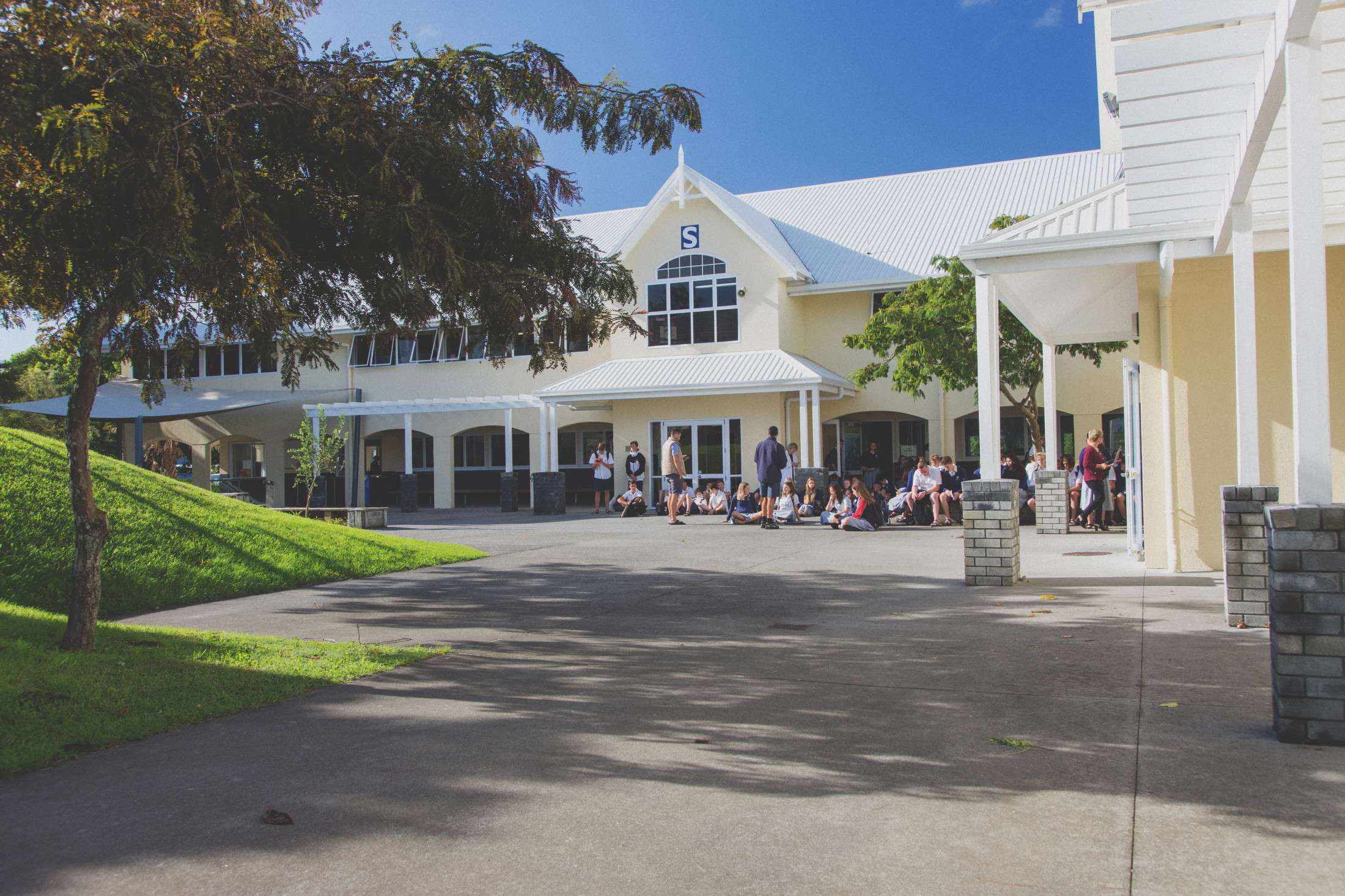 | | |
| --- | --- |
| How do I pay my child's fees? | We've partnered with Cohort Go Payments to offer a fairer, smarter, and easier way to pay for your child's education at Bethlehem College. |
| Will my payments be protected? | It's an international payment system, designed to save you time and money. Every payment is made at the best possible exchange rate, and there are no hidden fees. |
| Where will my fee payments go? | With real-time tracking, you'll always know where your payments are, from start to finish. |
| How will you manage my child's personal spending? | Find out more about Cohort Go, or click below to start the process and make a tuition payment. |
| What's your refund policy? | |